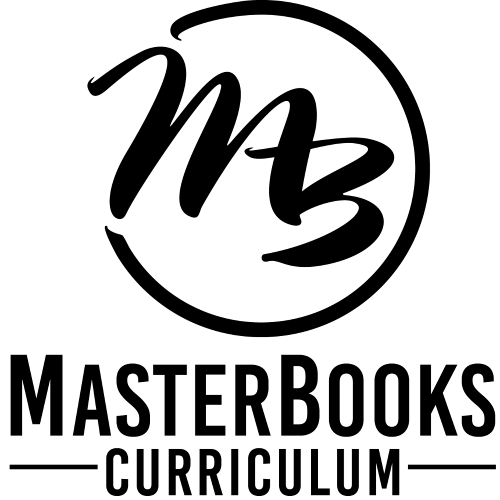 Master Books
Welcome to Homeworks For Books, your trusted source for all your homeschooling supplies. We understand the unique needs of Christian homeschooling families, and we are dedicated to providing high-quality biblical educational resources. On this page, we are excited to showcase our collection of Master Books products, specifically designed to support homeschooling parents in teaching from a biblical worldview.
Master Books: Unveiling Truth through Biblical Homeschool Resources
Master Books is a renowned publisher that offers a wide range of biblical homeschool resources. With a commitment to upholding biblical values and principles, Master Books empowers homeschooling parents to provide a Christ-centered education. Our selection of Master Books products will equip you to integrate the truth of God's Word into various subjects, nurturing a solid biblical foundation in your child's education.
Explore Our Master Books Collection
Biblical Curriculum: Discover our range of Master Books biblical curriculum options that span various subjects, including science, history, language arts, and more. These curriculum materials integrate biblical worldview, offering a comprehensive education that aligns with Christian beliefs. With Master Books, you can confidently teach your child from a Christ-centered perspective.
Biblical Science: Enhance your child's understanding of science through the lens of biblical truth. Master Books offers science curriculum and resources that explore the wonders of God's creation, challenging secular worldviews and pointing to the Creator. Engage your child in the study of biology, geology, astronomy, and other scientific disciplines while reinforcing biblical principles.
Biblical History: Dive into the past with Master Books' biblical history resources. These materials bring history to life while highlighting the influence of Christianity and biblical events. From ancient civilizations to modern times, your child will gain a deeper understanding of God's providence throughout history.
Why Choose Master Books?
Biblical Integration: Master Books is dedicated to integrating biblical truth seamlessly into various subjects, providing a comprehensive education from a biblical worldview. This approach allows your child to see how God's Word relates to every area of life.
Academic Excellence: Master Books combines academic rigor with biblical principles, ensuring a high standard of education. Their materials are written by qualified authors who are committed to accuracy, clarity, and a solid biblical foundation.
Nurturing Faith: With Master Books, you can nurture your child's faith and help them develop a biblical worldview that will guide them throughout their lives. The resources provide opportunities for discussions, biblical character development, and spiritual growth.
Unlock Your Child's Biblical Foundation with Master Books
At Homeworks For Books, we are committed to providing homeschooling parents with top-quality biblical resources. Our Master Books products will empower you to integrate biblical truth into your child's education and build a strong foundation in Christ. Shop our collection today and unlock your child's biblical potential with Master Books.