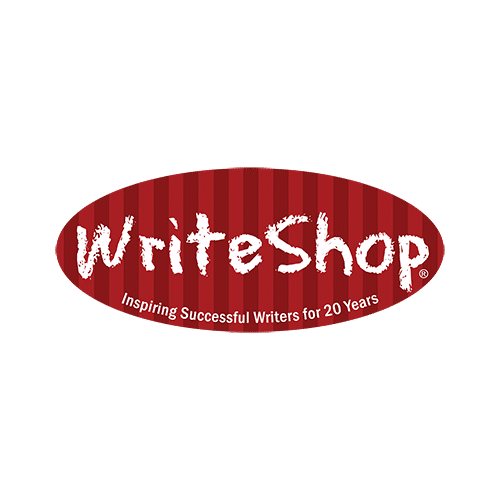 WriteShop
Welcome to Homeworks For Books, your trusted source for all your homeschooling supplies. We understand the unique needs of homeschooling families, and we are dedicated to providing high-quality educational resources. In this page, we are thrilled to showcase our collection of WriteShop products, specifically designed to support homeschooling parents in teaching writing effectively.
WriteShop: Empower Your Child's Writing Journey
WriteShop is a renowned line of products from the publisher Demme Learning that offers a comprehensive and engaging approach to teaching writing. With a focus on creativity, structure, and skill development, WriteShop empowers homeschooling parents to guide their children towards becoming confident and proficient writers. Our selection of WriteShop resources will equip you with the tools necessary to inspire and nurture your child's writing skills.
Explore Our WriteShop Collection
Writing Curriculum: Discover our range of WriteShop curriculum options that provide a step-by-step approach to teaching writing. These curriculum materials include instructor guides, student workbooks, and writing prompts. With WriteShop, you can easily implement a structured writing program tailored to your child's grade level and writing abilities.
Writing Prompts and Activities: Spark your child's creativity with WriteShop's writing prompts and activities. These resources provide engaging topics and exercises that encourage your child to express their thoughts and develop their writing skills. WriteShop's writing prompts and activities make writing a fun and enjoyable experience for your homeschooling journey.
Writing Skills Development: Enhance your child's writing skills with WriteShop's resources focused on specific areas such as grammar, spelling, and editing. These supplemental materials provide targeted instruction and practice to strengthen foundational writing skills and improve overall writing proficiency.
Why Choose WriteShop?
Structured Approach: WriteShop provides a structured approach to writing, guiding students through the writing process from brainstorming to final editing. This step-by-step method builds writing skills incrementally and ensures students develop a strong foundation in writing.
Creative Expression: WriteShop emphasizes creativity in writing, encouraging students to explore their imagination and develop their unique writing voice. With engaging prompts and activities, WriteShop nurtures the joy of writing and fosters a love for creative expression.
Individualized Instruction: WriteShop recognizes that each student has unique writing needs. The program allows homeschooling parents to adapt lessons and activities based on their child's abilities, ensuring a personalized and effective learning experience.
Unlock Your Child's Writing Potential with WriteShop
At Homeworks For Books, we are committed to providing homeschooling parents with top-quality writing resources. Our WriteShop products will empower you to inspire and nurture your child's writing abilities. Shop our collection today and unlock your child's writing potential with WriteShop.