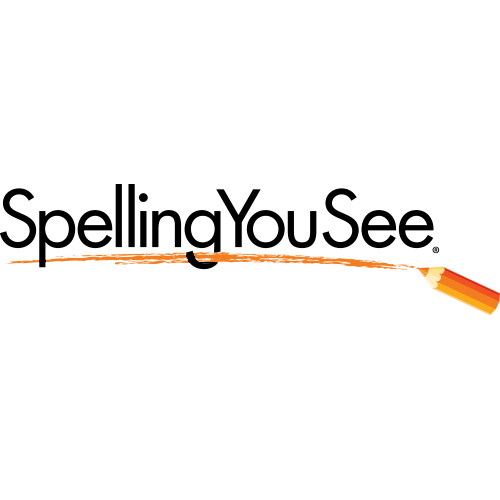 Spelling You See
Welcome to Homeworks For Books, your ultimate destination for all your homeschooling supplies. We specialize in providing a wide range of educational resources tailored to the needs of homeschooling families. On this page, we are excited to showcase our collection of Spelling You See products, specifically designed to support homeschooling parents in teaching spelling effectively.
Spelling You See: Master Spelling with Confidence
Spelling You See is a renowned line of products published by Demme Learning that offers a comprehensive and research-based approach to spelling instruction. With a focus on mastery and retention, Spelling You See empowers homeschooling parents to guide their children toward becoming confident and skilled spellers. Our selection of Spelling You See resources will equip you with the tools necessary to make spelling engaging and effective for your homeschooling journey.
Explore Our Spelling You See Collection
Spelling Curriculum: Discover our range of Spelling You See curriculum options that provide a structured and systematic approach to spelling. These curriculum materials include instructor guides, student workbooks, and dictation passages. With Spelling You See, you can create personalized spelling lessons tailored to your child's individual needs and learning style.
Why Choose Spelling You See?
Phonetic Approach: Spelling You See adopts a phonetic approach, focusing on understanding the relationships between sounds and letters. By teaching spelling through sound patterns, Spelling You See helps students make connections and improve their spelling accuracy.
Incremental Progression: Spelling You See follows an incremental progression model, introducing new spelling concepts gradually. This approach ensures that students build a strong foundation and develop spelling skills at a comfortable pace.
Individualized Instruction: Spelling You See recognizes that each student has unique spelling needs. The program allows homeschooling parents to tailor instruction based on their child's strengths and weaknesses, providing a personalized learning experience.
Unlock Your Child's Spelling Potential with Spelling You See
At Homeworks For Books, we are committed to empowering homeschooling parents with high-quality spelling resources. Our Spelling You See products will help you create an engaging and effective spelling curriculum for your child. Shop our collection today and unlock your child's spelling potential with Spelling You See.