Exploring Creation with Zoology 2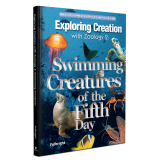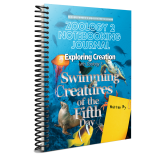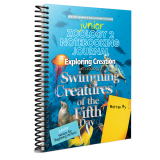 This Zoology 2 science course uses the Charlotte Mason methodology and numerous hands-on activities for elementary students (K-6) to dive into learning the basics of ocean creatures! Topics covered include: mobility, currents, Continental Shelf, marine mammals, fish types, crustaceans, cephalopods, echinoderms, sharks, cnidarians, sponges, and many more!
If utilizing the book for 2 sessions per week, the course should be completed through the entire school year.
Please note: the Notebooking Journal is meant for Grades 4-6, and the Junior Notebooking Journal is meant for Grades K-3.
Product Information